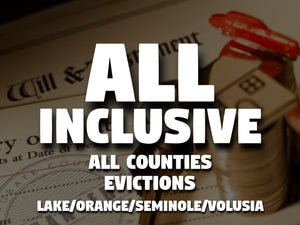 Probate leads for ALL 4 of our featured counties!
Subscribe to 3 months to save 10% off, 6 months to save 25% and 12 months to saving a WHOPPING 40% off!
Leads are sent out once a week for as long as you have this package active!
Call (407) 866-2368 with any questions.
*Be sure to add your phone number when checking out as this is the main way we contact you to get everything setup!*